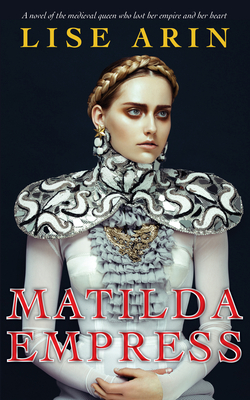 Matilda Empress (Hardcover)
Archer Books, 9781941729144, 448pp.
Publication Date: April 4, 2017
Other Editions of This Title:
Paperback (7/17/2018)
* Individual store prices may vary.
Description
Matilda, a twelfth-century Empress of the Holy Roman Empire and daughter of Henry I, is twenty-four years old and a widow. She returns to inherit her father's double realm of England and Normandy, but is promptly married against her will to Geoffrey, a minor continental nobleman. Absent from England at the time of her father's death, Matilda loses her throne to her cousin, Stephen, despite their ongoing and secret love affair. For almost twenty years, anarchy reigns throughout the empire, and their illicit passion fluctuates between hatred and obsession. The only hope is the Empress' growing faith and their illegitimate son, whose rightful claim to the English throne could finally end the bloody, endless war. In the vein of Philippa Gregory's The Other Boleyn Girl, Matilda Empress illuminates the real history of the early English monarchs, while exploring what is at stake when a strong woman at the center of great upheaval refuses to play by the rules laid out for her.
About the Author
Lise Arin lives in New York City with her husband and children. She has an undergraduate degree from Harvard and a PhD from Columbia. This is her first novel.