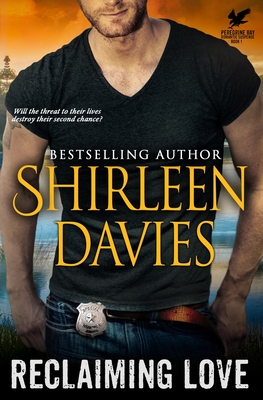 Reclaiming Love
Paperback

* Individual store prices may vary.
Description
Reclaiming Love - Book One, Peregrine Bay Contemporary Romancer Series, "A wonderful beginning to a new series with strong, believable characters, suspense, intrigue, scandal, mystery, family drama, redemption, and heartwarming romance." Adam Monroe has seen his share of setbacks. Now he's back in Peregrine Bay, looking for a new life and second chance. Julia Kerrigan's life rebounded after the sudden betrayal of the one man she ever loved. As president of a successful real estate company, she's built a new life and future, pushing the painful past behind her. Adam's reason for accepting the job as the town's new Police Chief can be explained in one word-Julia. He wants her back and will do whatever is necessary to achieve his goal, even knowing his biggest hurdle is the woman he still loves. As they begin to reconnect, a terrible scandal breaks loose with Julia and Adam at the center. Will the threat to their lives and reputations destroy their fledgling romance? Can Adam identify and eliminate the danger to Julia before he's had a chance to reclaim her love? Reclaiming Love, book one in my contemporary romance series, Peregrine Bay, is a 36,000 word novella with an HEA. From the Author Join Shirleen Davies' Newsletter to Receive Notice of: - New Releases - Contests - Free Reads & Sneak Peeks To sign up copy and paste this site address into your browser's address bar: http: //bit.ly/1KqhKwm.
Avalanche Ranch Press LLC, 9781941786161, 190pp.
Publication Date: May 12, 2016
About the Author
Shirleen Davies writes romance-historical, contemporary, and romantic suspense. She grew up in Southern California, attended Oregon State University, and has degrees from San Diego State University and the University of Maryland. During the day she provides consulting services to small and mid-sized businesses. But her real passion is writing emotionally charged stories of flawed people who find redemption through love and acceptance. She now lives with her husband in a beautiful town in northern Arizona.