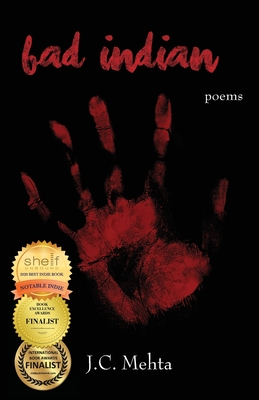 Bad Indian
Poems
Paperback

* Individual store prices may vary.
Description
Bad Indian explores what it means to be Native American today through a series of raw, twisting poems imbued with a density of hope only survivors can realize. J.C. Mehta details the adversity of mixed ancestry, of what it means to be called a "Pretendian" by fellow Natives, and what a lifetime of being told "you look something" by everyone else brings to fruition--the realization of not fully belonging anywhere. Mehta delves into living with eating disorders, the victories and losses of loves great and small, and ultimately coming to terms and peace with her heritage. These poems are urgently needed, a buzzing meditation on finding your place in a hostile world.
Brick Mantel Books, 9781941799765, 70pp.
Publication Date: April 7, 2020