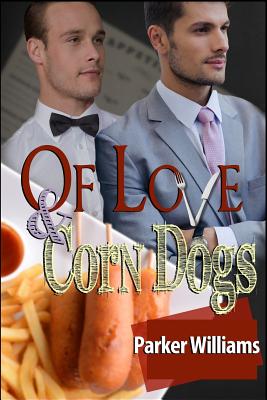 Of Love and Corn Dogs
Paperback

* Individual store prices may vary.
Description
With more money than he could spend in ten lifetimes, Darwin Kincade still couldn't keep death from stealing his lover. A little older and a whole lot wiser, flirting with his twice-a-week waiter is the perfect no-risk substitute for a real relationship. Until the night his routine is upended by the restaurant's newest employee. Ricky Donnelly loves people. While being a server isn't his dream, he's good at it. When a grumpy man is seated in his station, Ricky sees there's more to him than he lets on, and when the man relaxes, he's actually sweet. As the two men bond over a discussion about corn dogs- something Darwin's never heard of-he realizes how much he's missed out on in his life. He vows to open himself to new experiences-including, perhaps, a chance at finding love again. Not wanting any thing to muddy their blooming relationship, Darwin hides part of himself from Ricky. He likes the look in Ricky 's ey es, unclouded by Darwin's notoriety. Unfortunately, the truth can never stay hidden, and when it comes out, Darwin may lose any hope of holding onto the future they've begun to build.
Hot Corner Press, 9781941841495, 178pp.
Publication Date: September 23, 2016
About the Author
Parker Williams believes that true love exists, but it always comes with a price. No happily ever after can ever be had without work, sweat, and tears that come with melding lives together.