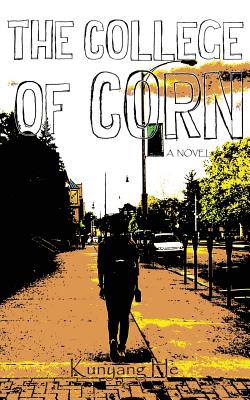 The College of Corn (Paperback)
Harvard Square Editions, 9781941861431, 294pp.
Publication Date: November 15, 2017
* Individual store prices may vary.
Description
A tragicomic story set in a Midwest university town, The College of Corn portrays a community of overseas Chinese students and immigrants, and three fledging young woman scholars -- one from Taiwan, one Mainlander, and one Hong Konger -- experiencing early adulthood, the reality of the American dream, commercialized education, and romance in a troubled country and flawed academia.

Rachel, a Ph.D. student from China and the chief editor of a "notorious" local Chinese newspaper has been using the paper as a weapon for scathing criticism and as a channel for underdogs' grievances. She is struggling with budget deficit and continual threats from the authorities and her own compatriots. The story is told from the point of view of Alex, the newspaper's graphic designer and Rachel's secret admirer. While the newspaper is short-staffed and facing another severe cutback, Alex meets the daughter of a Taiwanese tycoon, a stellar young scholar, who can write and seems the solution to both the problems of the paper and Alex's unrequited love, until events take an unexpected turn.