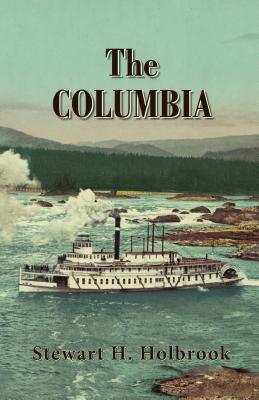 The Columbia
Paperback

* Individual store prices may vary.
Description
THE COLUMBIA commemorates the disciplining and conversion of a wilderness river from a water passageway to a powerhouse and source of irrigation. Here is the story of its explorers who came by boat and by foot: the bickering and battles between Hudson's Bay Company and Astor's fur trappers, the settlers that turned politicians to keep the Oregon Territory in the U.S. and to make two states out of it, the coming o steamboats, the potent force of the railways and later the highways. THE COLUMBIA follows the story of the canals, locks, and dams which flooded old landmarks to give new pioneers farm lands and electricity, and the story of the settlement of the Pacific Northwest.
Epicenter Press (WA), 9781941890080, 346pp.
Publication Date: June 16, 2017
About the Author
Beloved Northwest author Stewart H. Holbrook, a Vermont native and former logger, came to Portland, Oregon in 1923. His works of popular history covered a variety of topics, including logging, famous figures of the Old West, and interesting events and people of the Pacific Northwest. A columnist for the Oregonian, Holbrook had articles published in newspapers and magazines all over the country, and he published many books. Holbrook described these writings as "lowbrow or nonstuffed shirt history." The much-celebrated author was known to consort with a wide variety of people, from the literary elite to loggers and labor organizations.