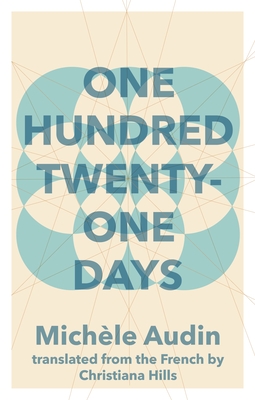 One Hundred Twenty-One Days (Paperback)
Deep Vellum Publishing, 9781941920329, 200pp.
Publication Date: May 17, 2016
* Individual store prices may vary.
Description
Longlisted for the 2017 PEN Translation Prize
One of Publishers Weekly's Best Books of 2016
One of Words Without Borders' Picks for "Favorite International Reads of 2016"
..".rich, tragic, yet playful novel..." -- Nancy Kline, New York Times Book Review
"Formally dazzling, playful and affecting, a new Oulipian classic." -- Lauren Elkin, author of Flaneuse and The End of Oulipo?

This debut novel by mathematician and Oulipo member Michele Audin retraces the lives of French mathematicians over several generations through World Wars I and II. The narrative oscillates stylistically from chapter to chapter--at times a novel, fable, historical research, or a diary--locking and unlocking codes, culminating in a captivating, original reading experience.
Michele Audin is the author of several works of mathematical theory and history and also published a work on her anticolonialist father's torture, disappearance, and execution by the French during the Battle of Algiers.

About the Author
Michele Audin is a mathematician and a professor at l'Institut de recherche mathematique avancee (IRMA) in Strasbourg, where she does research notably in the area of symplectic geometry. Audin is a member of the Oulipo, and is the author of many works of mathematics and the history of mathematics, and has also published a work of creative nonfiction on the disappearance of her father, Une vie breve (Gallimard, 2013), contributed to a collection of short stories, Georges Perec and the Oulipo: Winter Journeys (Atlas Press, 2013), and edited and annotated an abecedary of Oulipo works, OULIPO L'Abecedaire provisoirement definitif (Larousse, 2014). One Hundred Twenty-One Days is her first novel and was published to universal acclaim in 2014 by the prestigious Gallimard publishing house in France. Christiana Hills is a literary translator who graduated from NYU's MA program in Literary Translation, and is currently a doctoral candidate in Translation Studies at Binghamton University in New York.