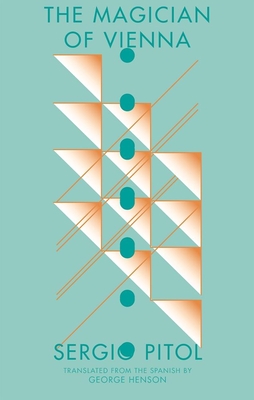 The Magician of Vienna (Paperback)
Deep Vellum Publishing, 9781941920480, 320pp.
Publication Date: April 25, 2017
* Individual store prices may vary.
Description
"We can read The Magician of Vienna not just as a work of literature but as one of the Holy Books in which we store humanity's imaginary." -- Mario Bellatin, author of Beauty Salon
The heartbreaking final volume in Sergio Pitol's groundbreaking memoir-essay-fiction-hybrid "Trilogy of Memory" finds Pitol boldly and passionately weaving fiction and autobiography together to tell of his life lived through literature as a way to stave off the advancement of a degenerative neurological condition causing him to lose the use of language. Fiction invades autobiography--and vice versa--as Pitol writes to forestall the advancement of degenerative memory loss.
"Pitol's writing - the way he constructs sentences, inflects Spanish, twists meanings and stresses particular words - reflects the multiplicity of languages he has read and embraced. Reading him is like reading through the layers of many languages at once." -- Valeria Luiselli, author of The Story of My Teeth
Sergio Pitol, the greatest living Mexican writer, winner of the Juan Rulfo and Cervantes prizes, is profoundly influential to the current generation of Spanish-language writers, including Valeria Luiselli, Enrique Vila-Matas, and Yuri Herrera.