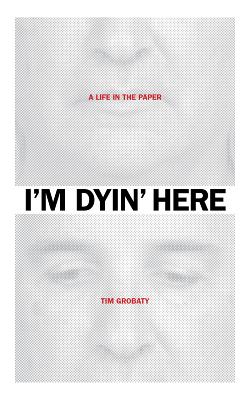 I'm Dyin' Here (Paperback)
A Life in the Paper
Brown Paper Press, 9781941932063, 240pp.
Publication Date: February 23, 2016
* Individual store prices may vary.
Description
Long Beach Press-Telegram writer Tim Grobaty was promoted to columnist at his newspaper back when it was still a glamorous and coveted job. In I'm Dyin' Here, the author means two things: He'll likely die at the job that he's spent nearly four decades doing, and at the same time his profession, too, is seeing its last days. Weaving together personal history and a selection of columns written over the course of his storied career, Grobaty offers readers a rare glimpse into the inner workings of a dying breed: the local columnist. With everyday life -- fatherhood, holidays, suburbia, and random encounters with animals -- serving as fodder for his column, Grobaty reveals his sources of motivation and vulnerability, all the while struggling to maintain relevance in a rapidly changing industry. I'm Dyin' Here was chosen to inaugurate the Long Beach Mayor's Book Club -- a new, citywide book club -- in September 2016. Says David Kipen, founder of Libros Schmibros and book critic for KPCC's Take Two: "Tim Grobaty, one of these great city-side columnists has written] a book-length meditation on the current 'optimistic' state of the print journalism industry in which he works." And Russ Parsons, former LA Times food critic and author of How to Pick a Peach: The Search for Flavor from Farm to Table, had this to say: "Over the years, a newspaper columnist develops a very special relationship with their readers: They become a favorite neighbor, a good friend, maybe even a family member. They don't deliver news; they tell us about life. Long Beach is lucky to have had Tim Grobaty in that role all these many years. He is the Bard of Big Town.
or
Not Currently Available for Direct Purchase