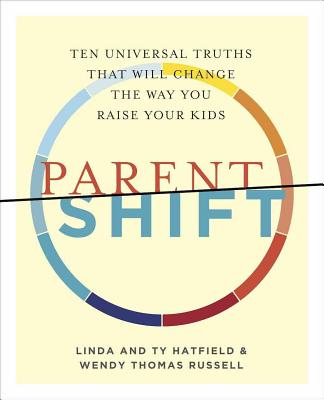 Parentshift
Ten Universal Truths That Will Change the Way You Raise Your Kids
Paperback

* Individual store prices may vary.
Description
"An encyclopedic exploration of the most effective methods for giving children the courage to realize their full potential." -- ADELE FABER, author of How to Talk So Kids Will Listen & Listen So Kids Will Talk WINNER: Nautilus Book Award, Foreword Indies Award, Independent Publishers Book Award, Readers Choice Award, National Indie Excellence Award and Family Choice Award. NEW TOOLS AND A GROUNDBREAKING FORMULA FOR SOLVING VIRTUALLY ANY PARENTING CHALLENGE WITHOUT PUNISHMENTS, REWARDS OR BRIBERY. ParentShift is an award-winning book that marries modern research and science with the work of some of the greatest child psychologists of our time. The advice, which applies to children of any age, is built into a flexible, common-sense approach. Unlike any other parenting book on the market, ParentShift transforms families by showing parents precisely how to solve short-term challenges, prevent long-term problems and build strong relationships with kids -- all at the same time. In this book, readers will learn to: -Respond thoughtfully to outbursts and tantrums. -Set age-appropriate limits and boundaries. -Prepare children to meet life's challenges. -Ensure kids become strong boundary-setters. -Curtail power struggles and sibling rivalry. -Move beyond timeouts, reward charts and other outdated tactics. -Build open, trusting parent-child bonds that keep kids turning to parents, instead of peers, for guidance.
Brown Paper Press, 9781941932100, 330pp.
Publication Date: May 7, 2019