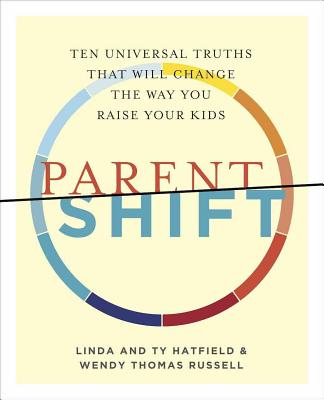 Parentshift (Paperback)
Ten Universal Truths That Will Change the Way You Raise Your Kids
Brown Paper Press, 9781941932100, 330pp.
Publication Date: May 7, 2019
* Individual store prices may vary.
Description
"An upbeat, modern guide with classic roots." --FOREWORD REVIEWS This extraordinary guidebook offers a satisfying new approach to raising confident, healthy, whole human beings, from toddler to teen. Groundbreaking in both its scope and methodology, ParentShift challenges some of our most popular disciplinary tools -- including punishments, threats, bribery, and rewards -- all of which, science has shown, sabotage so many of the long-term goals we have for our kids. Child development experts Linda and Ty Hatfield, along with award-winning journalist and author Wendy Thomas Russell, dismantle the pervasive myths that have given rise to these tactics and introduce a method designed to solve virtually any household challenge while honoring children's emotional needs, preserving the parent-child relationship and strengthening each child's self-esteem. "With easy-to-read text written with empathy and good humor... here are some of the best tools available to help you build the best possible, mutually respectful, and loving, life-long relationships with your kids." --JANE BLUESTEIN, author of "The Parent's Little Book of List" "ParentShift provides a refreshingly direct entry point for parents who are looking for actionable steps . . . Brilliant " --VANESSA LAPOINTE, author of "Discipline Without Damage" "The depth and scope of this work is profound, vast, and life-changing. Not to be read only once, a resource like this provides valuable support throughout time." -- Lynette Anderson, director of Hilltop Preschool, Huntington Beach, CA "You owe it to yourself to learn from these masters. ParentShift is one of the most comprehensive and time-tested parenting books around. If you have only one parenting book in your library, this should be the one." -- Vickie Falcone, author of "Buddha Never Raised Kids & Jesus Didn't Drive Carpool" "They say there's no how-to book for parenting... but this is it." -- Jenny Marder, mother of two.