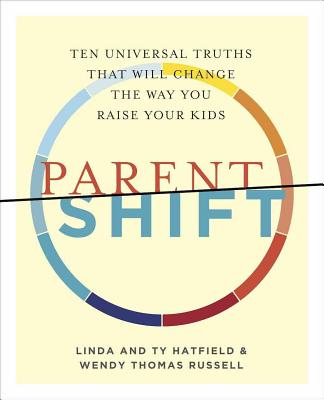 Parentshift (Paperback)
Ten Universal Truths That Will Change the Way You Raise Your Kids
Brown Paper Press, 9781941932100, 330pp.
Publication Date: May 7, 2019
* Individual store prices may vary.
Description
This extraordinary guidebook offers a satisfying new approach to raising confident, healthy, whole human beings, from toddler to teen. Groundbreaking in both its scope and methodology, ParentShift challenges some of our most popular disciplinary tools -- including punishments, threats, bribery, and rewards -- all of which, science has shown, sabotage so many of the long-term goals we have for our kids. Child development experts Linda and Ty Hatfield, along with award-winning journalist and author Wendy Thomas Russell, dismantle the pervasive myths that have given rise to these tactics and introduce a method designed to solve virtually any household challenge while honoring children's emotional needs, preserving the parent-child relationship and strengthening each child's self-esteem. Parents will learn to: Parents will learn to: -Set consistent limits and boundaries. -Curtail power struggles and sibling rivalry. -Move beyond timeouts, reward charts and other outdated tactics. -Respond thoughtfully to outbursts and tantrums. -Prepare children to meet life's challenges. -Ensure they become strong boundary-setters. -Help prevent alcohol abuse, addiction, early sex, high-risk behavior and other disturbing trends among teens. -Build open, trusting parent-child bonds that keep kids turning to parents, instead of peers, for guidance.