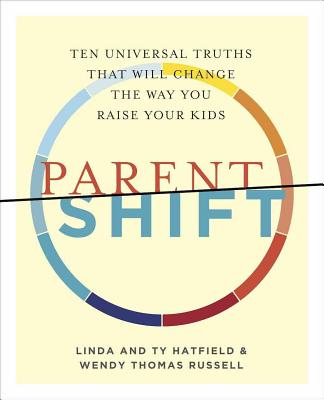 Parentshift (Paperback)
Ten Universal Truths That Will Change the Way You Raise Your Kids
Brown Paper Press, 9781941932100, 375pp.
Publication Date: May 7, 2019
* Individual store prices may vary.
Description
Parenting educators and a journalist distill a century's worth of research, science, and wisdom into one fascinating, engaging, and highly practical guidebook for modern parents. *** Ty and Linda Hatfield have spent their adult lives exploring the fundamentals of successful parenting--Ty as cop and father, and Linda as an elementary school teacher and mother. They started their company, Parenting from the Heart, in 1999 and have since ushered hundreds of parents through some of those families' most difficult times. They know parenting can be a messy place. They also know, as you know, that every child is unique; what's best for one may not be best for another. They understand that parents must consider their children's temperaments, lifestyles, strengths, weaknesses, and developmental stages. "Parenting programs are only helpful if they are practical," Linda says. "Telling parents what not to do is useless. They need to be given actionable steps, and they need to see real progress in real time.