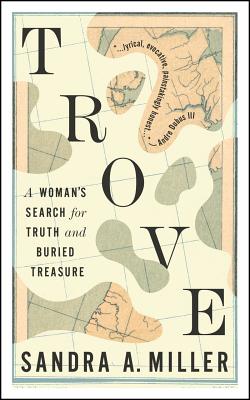 Trove
A Woman's Search for Truth and Buried Treasure
Paperback

* Individual store prices may vary.
Description
- Gold-medal winner of the Nautilus Book Award for memoir (2020) - Gold-medal winner of the National Indie Excellence Award for memoir (2020) - Featured on Moms Don't Have Time to Read Books podcast. (2020) "A stirring memoir that beautifully and humorously captures the pain of unresolved loss." -- Kirkus Reviews The true story of a woman whose life is up-ended when she begins an armchair treasure hunt--a search for $10,000 worth of gold coins buried in New York City, of all places--with a man who, as she points out, is not her husband. In this eloquent, hilarious, sharply realized memoir, Sandra A. Miller grapples with the death of her difficult mother and the regret and confusion that so often accompanies middle age. In a very real way, Miller has spent her life hunting for buried treasure. As a child, she trained herself to find things: dropped hair clips, shiny bits of broken glass, discarded lighters. Looking to escape from her volatile parents and often-unhappy childhood, Miller found deeper meaning, and a good deal of hope, in each of these objects. Now an adult and facing the loss of her last living parent--her mother who is at once cold, difficult, and wildly funny--Miller finds herself, as she so often did as a little girl, pressed against a wall of her own longing. Her search for gold, which soon becomes an obsession, forces her to dredge up painful pieces of her past, confront the true source of her sorrow, and finally discover what it is she has been looking for all these years. "Trove is the treasure. It's the kind of story that gives you a new best friend in a narrator. Your get to travel with her on an emotional journey with laughs and tears. I am happy to be shut in with this wonderful story that has taken me to so many places." -- Meredith Goldstein, advice columnist and entertainment reporter for The Boston Globe.
Brown Paper Press, 9781941932124, 220pp.
Publication Date: September 19, 2019