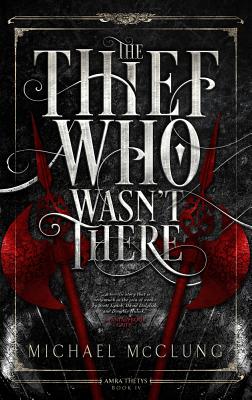 The Thief Who Wasn't There (Paperback)
Ragnarok Publications, 9781941987735, 348pp.
Publication Date: November 1, 2016
Other Editions of This Title:
Paperback (5/12/2018)
* Individual store prices may vary.
Description
Bellarius, saved from utter destruction, is now plunged into vicious civil war. Amra has vanished, and while Holgren has a plan to find her and bring her back, his plan teeters between impossibility and insanity. Before he can even implement it, Holgren will have to deal with three separate armies vying for control of Bellaria, all of which view him as either a threat, an inconvenience, or a potential tool. Meanwhile, Holgren seeks to trap one of the monstrous rift-spawn -- abominations born of the Telemarch's madness and power -- and bend it to his will. Then, he intends to descend into the eleven hells to steal an ancient artifact of incredible power from the dire halls of the Black Library. Oh, the things we do for love. The Thief Who Wasn't There is the fourth volume in Michael McClung's Amra Thetys series.
About the Author
Michael McClung was born and raised in Texas, but now kicks around Southeast Asia. He's been a soldier, a cook, a book store manager, and a bowling alley pin boy. He is the author of All the World a Grave, Music with Dancing, and the Amra Thetys series.
or
Not Currently Available for Direct Purchase