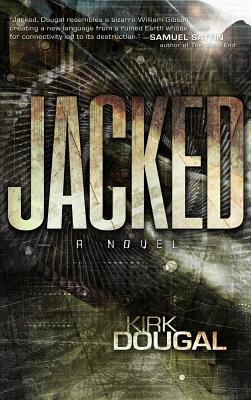 Jacked
Paperback

* Individual store prices may vary.
Description
Taro "Tar" Hutchins has a problem. He is a fixer, one of a handful of people who can repair technology just by touching it. That is a dangerous thing to be in the years following the crash of the Worldwide Mind, a super Internet, that left millions dead or nothing more than shells of humanity after plugging their brains wirelessly into the network. In the aftermath what passes for the government hunts down working technology and destroys the machines with religious zeal, killing the repairers who brought them back to life. And Tar has caught their attention. Now he is running for his life with his best friend, Toby, as they try to find the other fixers, avoid the men who shut down the Mind, and save the people who were mentally lost. But before Tar can do all that, he needs to grow up and realize his ability is more than just a neat trick placed into his hands. It's been a busy few days.
Ragnarok Publications, 9781941987896, 312pp.
Publication Date: June 1, 2016
About the Author
Kirk Dougal has had fiction works appear in multiple anthologies and released his debut novel, Dreams of Ivory and Gold in May of 2014 through Angelic Knight Press, with a 2nd edition released in February 2015. His YA dystopian novel, Jacked, leads the launch of Ragnarok Publications' Per Aspera SF imprint in 2016. He is also waiting on the publication of his SF/LitRPG novel, Reset, while completing the sequel to Dreams, Valleys of the Earth. Kirk is currently working in a corporate position with a group of newspapers after serving as a group publisher and editor-in-chief. He lives in Ohio with his wife and four children. For more information on his writings or just to find out what he has been doing, you can find Kirk at his website, www.kirkdougal.com, or hanging out on Facebook and Twitter.
or
Not Currently Available for Direct Purchase