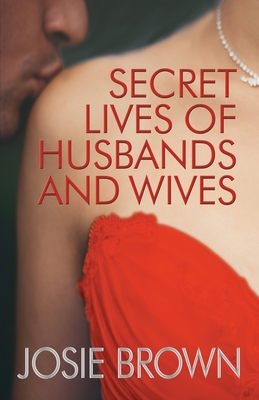 Secret Lives of Husbands and Wives
Paperback

* Individual store prices may vary.
Other Editions of This Title:
Paperback (6/1/2010)
Compact Disc (10/9/2012)
MP3 CD (8/25/2015)
MP3 CD (10/1/2013)
Compact Disc (10/1/2013)
MP3 CD (10/1/2012)
MP3 CD (10/9/2012)
Compact Disc (10/1/2012)
Description
Suburbia is a jungle, filled with lots of vicious creatures.
Take the Paradise Heights Women's League board. Lyssa Harper should have warned golden-haired DILF du jour Harry Wilder what he was getting into when she invited him to meet the mommies who run their suburban, gated community. At least he brought cupcakes. Since meeting the former Master-of-the-Universe turned stay-at-home single dad, Lyssa has been his domestic Sherpa, teaching him the ins and outs of suburban life. She just didn't realize her friends would show up at his house unannounced with casseroles, leopard-print bikini briefs, and plans to rearrange his kitchen cabinets.
The truth is, if Harry and his wife, the neighborhood's "perfect couple," can call it quits, what does that mean for everyone else? Lyssa's husband, Ted, is a great father, but he pays her Pilates-pumped momtourage more attention than he does his own wife. Her friends gossip about the neighbors while ignoring their own problems: infertility, infidelity, and eating disorders.
When Harry sets boundaries with his new fan club, he is exiled from the neighborhood's in-clique. But Lyssa refuses to snub him. What she never expects is the explosive impact her ongoing friendship with Harry will have on her close-knit pals--and on her marriage.
Signal Press, 9781942052869, 334pp.
Publication Date: July 18, 2017