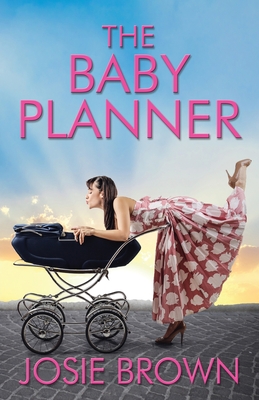 The Baby Planner
Paperback

* Individual store prices may vary.
Other Editions of This Title:
Paperback (4/5/2011)
Description
The Nanny Diaries meets The Wedding Planner in this smart, dishy novel from the author of Secret Lives of Husbands and Wives--featuring a woman who runs San Francisco's premier baby planning company and the mommies-to-be who seek out her services.
Katie Johnson may make her living consulting with new moms on the latest greatest baby gadgets no parent should be without, or which mommy meet-ups are the most socially desirable, or whether melon truly is the new black, but the success of her marriage to her husband, Alex, depends on controlling her own urges toward motherhood.
He's adamant that they stay childless. Sure, Katie understands that he's upset over the fact that his out-of-town ex-wife rarely lets him see their ten-year-old son, Peter. But living vicariously through her anxious clients and her twin sisters' precocious children only makes Katie resent his stance more deeply.
While helping a new client--Seth Harris, a high tech entrepreneur who must raise Sadie, his newborn daughter, as a single parent after the tragic death of his wife in childbirth--maneuver the bittersweet journey from mourning husband and reticent father to loving dad, Katie's own ideals about love, marriage, and motherhood are put to the test as she learns ones very important lesson about family: How we nurture is the true nature of love.
"Josie "Brown takes baby mania to its illogical, hysterical extreme in this bubbly romp. But what begins as a light foray into Bugaboo country turns into something bigger than a satire of status-obsessed Bay Area yummy mummies as Brown takes a dark look at the fears of parenthood and family, with Katie's heartbreaking longing for a child unveiling a disturbing reality about her marriage and family. Still, the message from the somber realities is one full of hope: love makes a family, commitment keeps it together." --Publishers Weekly
"We love Josie Brown. Plain and simple. We first fell for her when we read the impossibly delicious Secret Lives of Husbands and Wives, and now we're falling all over again after consuming her latest fun, funny and completely satisfying novel, The Baby Planner." -- Liz Fenton and Lisa Steinke
Signal Press, 9781942052975, 302pp.
Publication Date: December 1, 2017
or
Not Currently Available for Direct Purchase