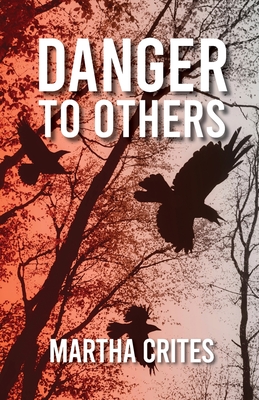 Danger to Others
Paperback

* Individual store prices may vary.
Description
Late October in the Pacific Northwest foothills brings more than a change of season. Psychiatric evaluator Grace Vaccaro is on edge. A field evaluation gone wrong leads to a shooting, Grace's mother has died and ghosts from her family past are everywhere.
When Laurel, a young psychiatric patient, says she killed her therapist, Grace suspects it's a delusion and sets out to prove her innocent. Then Laurel escapes from a locked unit and suspicions abound. Her parents have secrets too. Laurel is reuniting with her father, a recovering heroin addict. Just how much does he oppose mental health treatment and why? Laurel's mother doesn't trust him. The mother may have a disturbing past of her own-someone is following her.
Grace's work partner disappears next. Is it related to the case? Grace's search leads to the Seattle music scene, an abandoned mental hospital in the North Cascades and a group of cloistered nuns on a remote island. Whenever Grace believes she's identified the killer, new information points to someone else. As Grace digs deeper, she must face both the hope and inadequacies of medical treatment of mental health in the last sixty years.
Northwest Corner Books, 9781942078777, 212pp.
Publication Date: March 8, 2022