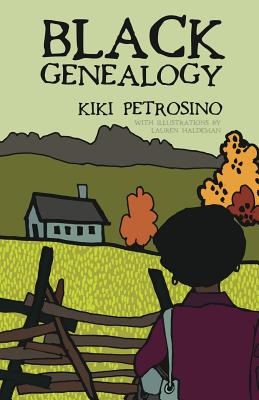 Black Genealogy
Poems (Mineral Point Poetry #6)
Paperback

* Individual store prices may vary.
Description
At a literal crossroads in the South, there are two speakers in these poems -- the descendant, who has traveled here to try to find her ancestors in the archives, records, and receipts of their violent and near-unrecorded history, and the ancestors, who are alternately bemused, angry, and tender with their descendant. Petrosino's poems argue with each other across time and seek to hear each other over the guardians and soldiers of the past who want to keep black genealogy from the descendants who would sing its truth. Interchapters illustrated by artist Lauren Haldeman reimagine the barriers of genealogical research as an enigmatic Confederate soldier with the disquieting habits and obstructive magicks of Alice in Wonderland's Cheshire Cat.
Timely, groundbreaking, and powerful, Kiki Petrosino's Black Genealogy has the weight of an instant classic.
Brain Mill Press, 9781942083733, 46pp.
Publication Date: November 28, 2017