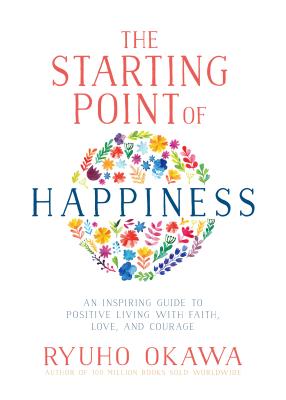 The Starting Point of Happiness (Hardcover)
An Inspiring Guide to Positive Living with Faith, Love, and Courage
Irh Press, 9781942125266, 208pp.
Publication Date: November 7, 2017
Other Editions of This Title:
Paperback (11/1/2011)
* Individual store prices may vary.
Description
In The Starting Point of Happiness, author Ryuho Okawa awakens us to the true spiritual values of our life; he beautifully illustrates, in simple but profound words, how we can find purpose and meaning in life and attain happiness that lasts forever. Okawa stresses the importance of cultivating and polishing our mind as the mind is the only thing we can take with us when return to the other world; we have to leave behind everything we thought to be valuable in this world. This book empowers spiritual seekers to find the strength in the midst of difficult times, to savor the joy of giving love to others, and to be in tune with the will of the great universe. This self-renewing guide to positive living will awaken us to the spiritual truths, infuse us with hope, strength and fulfillment, and lead us to walk the path to authentic, lasting happiness.
About the Author
RYUHO OKAWA is Global visionary, renowned spiritual leader, and best-selling author in Japan with a simple goal: to help people find true happiness and create a better world. Okawa's books have sold more than 100 million copies worldwide and have been translated into 28 languages. His books share his principles for happiness, as well as insights and practiced methods for increasing our capacity for love and promoting our spiritual growth. In 1986, Okawa founded Happy science as a spiritual movement dedicated to bringing greater happiness to humankind by uniting religions and cultures to live in harmony. Happy Science has grown rapidly from its beginnings in Japan to a worldwide organization. The spiritual workshops Happy Science offers are open to people of all faiths and walks of life and are rooted in the same principles of happiness that inspired Okawa's own spiritual awakening. Okawa is compassionately committed to the spiritual growth of others; in addition to writing and publishing books, he continues to give talks around the world.
or
Not Currently Available for Direct Purchase