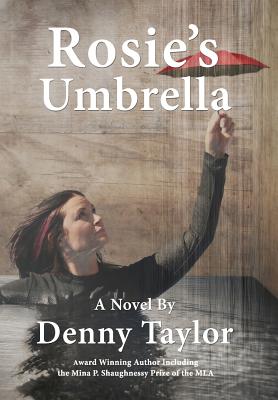 Rosie's Umbrella (Hardcover)
Garn Press, 9781942146063, 352pp.
Publication Date: January 12, 2015
Other Editions of This Title:
Paperback (1/12/2015)
* Individual store prices may vary.
Description
"She died within seconds of falling," Rosie's Umbrella begins in 1955. "She could see the shadows that went with the echoes of screams from up above, but the patterns of light and the fading sounds were nothing more than that. There was not time to think about them, to name them or to say, 'There's lovely', but that is how she felt in those last moments of her life as she fell down the old mine shaft." Living a life of privilege in Boston in 1995, Rosie Llewelyn knows nothing about Wales or coal mining or about the child who fell down an old mine shaft. She should, because the death of the child, so many years ago, will change her life forever. Driven by her unconditional love for her aunt who suddenly falls apart, Rosie is determined to find out about her family, and in a life and death struggle that fuses past and present she discovers her own truth in a heroic journey of self-discovery.