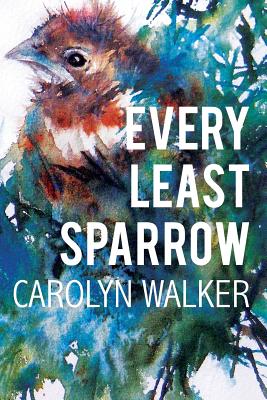 Every Least Sparrow (Paperback)
Garn Press, 9781942146506, 226pp.
Publication Date: January 15, 2017
Other Editions of This Title:
Hardcover (1/15/2017)
* Individual store prices may vary.
Description
A child can simultaneously break your heart and set it free. Such is the case with Jennifer Walker, born with the rare Rubinstein-Taybi syndrome, which severely challenges her mental and physical capabilities, even as it piques her mother's dread of the unknown. Jennifer's is a disorder that most doctors have never encountered, one that informs the story of Every Least Sparrow.
On the night of her birth, the Walkers' pediatrician lays out a new reality that will upend their household. He speaks of deformities that make no sense: spatula thumbs, cathedral palate, webbed neck, beak nose, a bird face.
Confused and frightened, baby in hand, determined to find healing and understanding, Jennifer's mother, a journalist writing about life in their small midwestern town, embarks on a quest that takes them from doctor to doctor, hospital to hospital, and state to state.
It's a quest filled with surgeries, therapies, and educational interventions, mitigated by Jennifer's love of music and her fun, curious obsession with the Titanic - one that forces her mother to examine her own prejudices. Her combined private and professional lives impact Jennifer's mother in a profound way, creating for her a new understanding of what it means to be wife, mother, and human being.
Filled with natural self-esteem, Jennifer never realizes she is different from others. Instead, she becomes their teacher, proving that disability is but a notion. Spirited and impish, brave and loving, she takes her obstacles in stride, and throws herself into the excitement of life - friendships, romance, employment.
Those who know her eventually come to think of Jennifer, in her lack of prejudice and guile, as someone to be envied. Jennifer proves to all in the most affecting way that it's possible to surmount seemingly impossible hurdles, live fully, and love unconditionally.