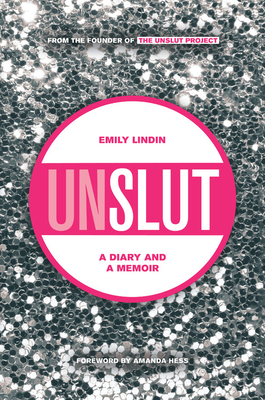 UnSlut (Hardcover)
A Diary and a Memoir
Zest Books, 9781942186007, 272pp.
Publication Date: December 29, 2015
Other Editions of This Title:
Compact Disc (10/11/2016)
MP3 CD (10/11/2016)
* Individual store prices may vary.
Description
When Emily Lindin was eleven years old, she was branded a "slut" by the rest of her classmates. For the next few years of her life, she was bullied incessantly at school, after school, and online. At the time, Emily didn't feel comfortable confiding in her parents or in the other adults her my life. But she did keep a diary. Slut/UnSlut is adapted from Emily's much-acclaimed blog "The UnSlut Project" presenting unaltered excerpts from that diary alongside split-page commentary to provide context and perspective.
About the Author
Emily Lindin is a Harvard graduate, PhD, and suicide prevention activist whose UnSlut Project was inspired by her own experience. When she was eleven years old, she was branded a "slut" by her classmates and was bullied at school, after school, and online. During this time, she kept a regular diary, which she published as an adult in response to learning about the suicides of several teen girls who had experienced similar slut shaming and bullying. Her diaries have been read by hundreds of thousands of people and have brought attention to the practice of slut shaming and the harassment of young women. The project has expanded to include the collected stories of many women who suffered slut shaming and sexual bullying but have overcome it in various ways. In 2015, the project expanded to include a book, UnSlut, as well as a documentary film. Lindin has appeared on dozens of TV and radio shows, including The Katie Show with Katie Couric, and was named one of Glamour magazine's "Heroes of the Week."  
 
Praise For UnSlut: A Diary and a Memoir…
"Raw, illuminating, and frequently painful"—Refinery 29
 
" [I]t's crucial to see present-day Lindin speak out for her past self and, in turn, speak up for young people reading her book."—Bitch Magazine  

"[B]oth heart-wrenching and '90s-nostalgic"--Bustle 
 
"UnSlut can be found in the young adult section, where it belongs—not because the book isn't a worthwhile read for adults (it is) but because preteens and teens need to be educated on the reality of social, emotional, and sexual trauma while they're in the thick of it."—Baltimore City Paper
 
"[A] powerful and timely study for adults and their daughters or for counselors to use in groups."—VOYA
 
"[A] sometimes tender, sometimes painful look at the stigmas that surround girls growing up in modern society."—Booklist
 
"[F]ounder of an advocacy program The UnSlut Project, Lindin's analysis of her younger self definitely adds valuable context, levity, and keen insight into a number of different issues. "—Kirkus Reviews
 
"UnSlut takes a stand against sexual bullying."—Publishers Weekly
 
"Every young person and everyone who works with young people, I think this should be required reading for them.  I think it's going to be a game changer." --
Emily Crowe Odyssey books shop on WAMC's the Roundtable
 
"Lindin shared her story to reassure other girls suffering from sexual bullying that they're not alone and this time will pass and their lives will get better. Definitely a message that needs to be heard."—Write On Sisters

"Powerful"—Viva La Feminista
 
"An abslote must-read for any young girl, parent of a teen, or school counselor." –NY Journal of Books