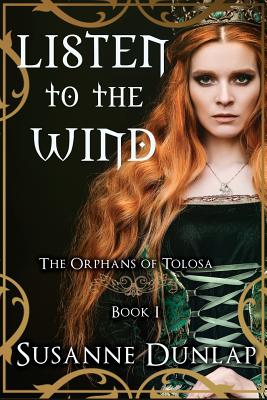 Listen to the Wind
The Orphans of Tolosa
Paperback

* Individual store prices may vary.
Description
Epic historical adventure at its best "Complex, engrossing, and dramatic"--Kirkus Reviews

Sent away for their own protection when they were very young, Azemar and Azala's become separated when they flee from the band of outlaws who served as their supposed protectors. Armed only with fleeting memories, their names, and the wits and intelligence that have helped them survive brutal conditions, they struggle to find each other again and discover the mysterious past that links them across distance and time.

Who are they? And do they hold the secret of the legendary Cathar treasure? All they know is that knights and priests spell danger, and they must survive at all costs if they are to fulfill their destiny. Readers who love Game of Thrones and the medieval epics of Ken Follett will love being immersed in this first volume of the Orphans of Tolosa trilogy.
Bellastoria Press Llp, 9781942209584, 388pp.
Publication Date: April 22, 2019