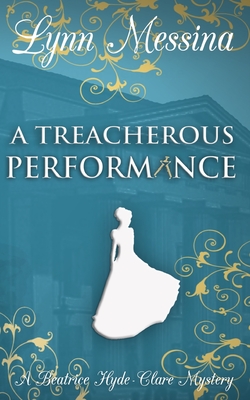 A Treacherous Performance (Paperback)
A Regency Cozy
Potatoworks Press, 9781942218319, 334pp.
Publication Date: November 10, 2019
* Individual store prices may vary.
Description
Having inexplicably nabbed the Duke of Kesgrave, twenty-six-year-old spinster Beatrice Hyde-Clare is determined to marry him at once and no amount of handwringing from anxious family members, worried friends and well-meaning acquaintances will convince her to delay. Except...maybe she is a little swayed by her uncle's efforts to make amends for treating her with cold indifference during her childhood. And her aunt's concern about the growing scandal around her unfortunate habit of unmasking murderers in the middle of society events isn't entirely unfounded.
And then there's the truly unfathomable appearance on her doorstep of the former Miss Brougham, the spiteful heiress whose cruel taunts derailed Bea's social career. Remarkably, the society matron has a mystery to solve and knows Bea is the only person who can help her. A dead grandfather, a missing jewel, a cryptic letter, an opportunity to condescend to her archnemesis-the case seems simple enough.
And yet somehow it all goes terribly, horribly wrong.