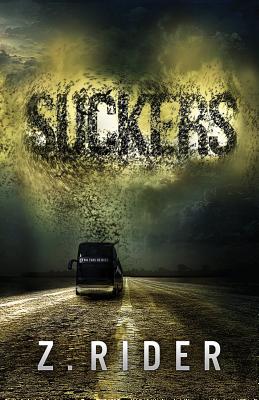 Suckers
A Horror Novel
Paperback

* Individual store prices may vary.
Description
"What we have here is a very high-quality junkie novel that happens to be about a unique case of vampirism." -Evan Clark, author of Movers WHEN WORN-OUT MUSICIAN DAN FERRY decides to take a shortcut back to the band's hotel, he picks the wrong dark alley to go down. Within days of being attacked by a bat-like creature, he becomes consumed with the need to drink human blood. Terrified of what will happen if he doesn't get his fix--and terrified of what he'll do to get it--he turns to his best friend and bandmate, Ray Ford, for help. But what the two don't know as they try to keep Dan's situation quiet is that the parasite driving Dan's addiction has the potential to wipe out humankind. Poignant and terrifying, heartfelt and ingenious, Suckers is a story of sacrifice and friendship in the face of an alien contagion that threatens to destroy humanity. *** Paperback includes free download of the ebook. *** "Suckers manages to create an almost perfect balance between the tragic, real life, and the modern macabre... One of the most realistic and original novels I have read this year." - A Slice of Horror "Easy to immerse into and entirely engrossing." - 100% ROCK Magazine "Mixing recent apocalyptic and zombie stories with classic vampire legends, Rider has come up with a daring and eminently readable new take on both." - Publisher's Weekly "The author plays with our expectations of vampiric tales and makes this something totally new." - The Books of Blood.
Dark Ride Publishing, 9781942234005, 328pp.
Publication Date: February 17, 2015
or
Not Currently Available for Direct Purchase