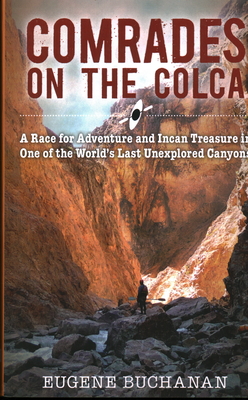 Comrades on the Colca (Paperback)
A Race for Adventure and Incan Treasure in One of the World's Last Unexplored Canyons
Conundrum Press, 9781942280354, 254pp.
Publication Date: October 18, 2016
* Individual store prices may vary.
Description
A modern-day, real life adventure, this book will take readers along for a rollicking ride through South America on a race to the bottom of the Earth. When the author first met Polish explorer, Yurek Majcherczyk on a commercial feasibility expedition down Ecuador's Quijos River in 1989, he did not know it would lead to taking part in a Polish race, stumbling upon a mummy-filled cave and even getting wrapped up in a legend linking long-lost Incan riches to a riverfront castle in Poland. As the adventurers plunge deeper and deeper into unknown territory, they discover a rival Polish team trying to usurp their goal. The author seamlessly weaves these tales with his own exploits and adventures--climaxing with a tumultuous hike out of the canyon with both teams returning to complete their race the following year.
About the Author
Eugene Buchanan is the contributing editor for Power and Canoe and Kayak, the editor in chief of Paddler, and a member of New York's prestigious Explorer's Club. He has written about the outdoors for more than 25 years, from covering the X Games for ESPN.com to working for NBC at the Beijing Olympics. He is the author of Brothers on the Bashkaus and Outdoor Parents, Outdoor Kids. He lives in Steamboat Springs, Colorado.