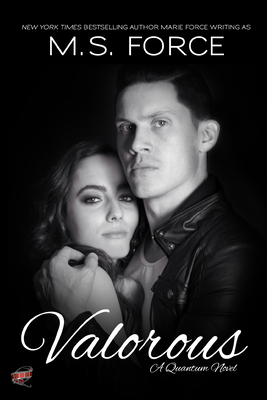 Valorous (Quantum Series, Book 2)
Paperback

* Individual store prices may vary.
Description
He's a sexual dominant. She's sworn off sex. There's no way they can make a relationship work--or can they?
After crashing into her destiny, Natalie discovers destiny can be a double-edged sword when it includes the biggest movie star in the world... Can Flynn and Natalie's new love survive the incessant scrutiny, among other challenges they face? From Hollywood to Las Vegas, Flynn and Natalie's whirlwind love affair has it all-- romance, passion, steamy hot sex, relentless paparazzi and a murder that could be their undoing. Flynn is a dirty-talking hero who puts it all on the line for the woman he loves, who leaves no desire unfulfilled, who will do anything it takes to protect what's his...
The Quantum Series
Book 1: Virtuous (Flynn & Natalie)
Book 2: Valorous (Flynn & Natalie)
Book 3: Victorious (Flynn & Natalie)
Book 4: Rapturous (Hayden & Addie)
Book 5: Ravenous (Jasper & Ellie)
Book 6: Delirious (Kristian & Aileen)
Book 7: Outrageous (Emmet & Leah)
Book 8: Famous (Marlowe)
HTJB, Inc., 9781942295129, 256pp.
Publication Date: April 21, 2015