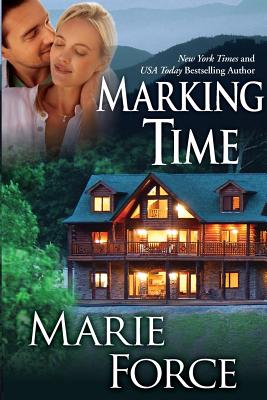 Marking Time (Treading Water Series, Book 2)
Paperback

* Individual store prices may vary.
Other Editions of This Title:
Hardcover (12/8/2015)
MP3 CD (4/20/2021)
Compact Disc (4/20/2021)
Description
The Treading Water Series, Book 2 "Marking Time" continues the story begun in "Treading Water" as Clare Harrington begins a new life. She's considered a miracle, but everything that's happened since she recovered from a three-year coma has been something less than miraculous. Now left to grapple with the aftermath of a selfless decision, she is home from the hospital and trying to figure out what the next chapter in her miraculous recovery has in store for her. Meanwhile, her eighteen-year-old daughter Kate, a talented singer and songwriter, sets out to pursue her musical dreams in Nashville. Her parents have agreed to allow Kate to spend a year there, but they couldn't have anticipated Kate falling in love with a much older man. Her newly divorced parents are forced back together to confront their wayward daughter. Spanning from Newport, Rhode Island, to Nashville, Tennessee, to Stowe, Vermont, ""Marking Time"" is the story of new beginnings and new loves. Of ""Treading Water,"" reviewers said: ""Treading Water is a definite must read Treading Water creates an emotional firestorm within the reader. It shines the light on the good and the bad in life and proves that one moment can change everything and it's never too late to find love. Marie Force grabbed my heart and squeezed every ounce of emotion out of it but most importantly her monumental story left me blissful. Treading Water may be fiction but it gives me hope; hope in everyday people and happily ever after. I cannot wait for the next book in this trilogy, Marking Time."" -Joyfully Reviewed, a ""Recommended Read"" for November ""This isn't your typical romance where you're positive you're going to get the happy ending you were hoping for at the beginning. It will rip your heart out at times and having you weeping for joy at others. A stunning story about learning to love again and learning when to let go to those you love."" -Night Owl Reviews, Reviewer Top Pick The Treading Water Series
Book 1: Treading Water
Book 2: Marking Time
Book 3: Starting Over
Book 4: Coming Home.
HTJB, Inc., 9781942295266, 410pp.
Publication Date: November 27, 2011