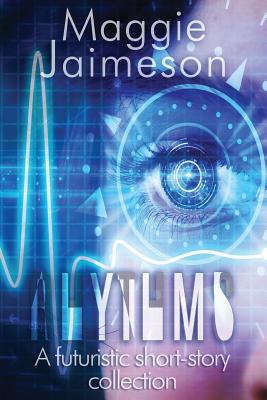 Rhythms
A Futuristic Collection of Short Stories
Paperback

* Individual store prices may vary.
Description
The rhythm of life is everywhere. It is in the shared and natural experience of our heartbeats and the high and low tides of our oceans. The turning of our planet brings the rhythm of its seasons. Orbits of distant moons and planets within a multitude of galaxies intertwine and create waves of rhythms that have impacts we do not consciously acknowledge. In the same way, every decision one makes creates a new blip in the rhythm of that life, and in turn, in the rhythms of many lives. This collection of seven speculative fiction stories explores the rhythms of life both external and internal on our planet and in other places in the universe. From identifying a single individual's challenges with identity to that of a supernatural being whose sole purpose is to embed its soul into the experiences of all people, each story asks you to question what you see, who you are, and how to think outside of your personal experience. If you are able to adapt to a new rhythm, you will be given a chance to do more than survive. You will find a way to thrive.
Windtree Press, 9781942368038, 148pp.
Publication Date: November 17, 2014
About the Author
Maggie Lynch is the author of 15 published books, as well as more than 30 short stories and numerous non-fiction articles. Her love of lifelong-learning has garnered degrees in psychology, counseling, computer science, and education; and led to opportunities to consult in Europe, Australia, and the Middle East. Since 2013, Maggie has enjoyed the luxury of writing full-time. Her adult fiction spans romance, suspense, and SF titles under the name Maggie Jaimeson. She writes YA under the name Maggie Faire. Her non-fiction titles are found under Maggie McVay Lynch.
or
Not Currently Available for Direct Purchase