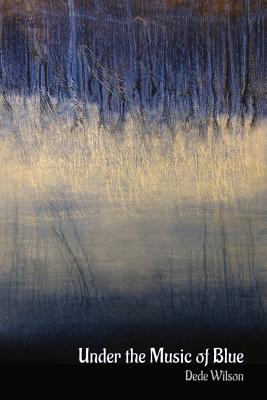 Under the Music of Blue (Paperback)
Futurecycle Press, 9781942371267, 92pp.
Publication Date: April 1, 2017
* Individual store prices may vary.
Description
Dede Wilson accomplishes what few poets attempt. She wrestles grief to the ground, turning it into song. Her poems are unflinching. From ..".the shawl of darkness / the collar of grief," she awakens you ..".to branch and birdsong / the measure of bells." She translates a pesky ringing in the ears to ..".secrets the kettle is begging to spill / Apples singing as they're peeled." Though her lovely, lyrical lines ring of courage, she is quick to remind you ..".how I break at the knees." This collection translates an ordinary life into a life lived under the stars. Unforgettable.
About the Author
Dede Wilson's first book, Glass, was published as runner-up for the 1998 Persephone Press Award by Scots Plaid Press. Sea of Small Fears won the 2001 Main Street Rag Chapbook Competition. Main Street Rag followed with One Nightstand, a primer to poetic form, and Eliza: The New Orleans Years. Eliza, a finalist for the Perugia Press Award and the Pearl Poetry Prize, was produced as a one-woman show in Mississippi and North Carolina; a poem from the book was nominated for a Pushcart by the New Orleans Review and four were published as finalists for Nimrod's Pablo Neruda Award. A chapbook, Near Waking, appeared in 2013 from Finishing Line Press. Her poems have appeared in Spoon River, Carolina Quarterly, Painted Bride Quarterly, Southern Poetry Review, Flyway, Tar River, South Carolina Review, Atlanta Review, Tampa Review, The Southern Poetry Anthology, and on Verse Daily. She is a former travel editor for the now-defunct Dallas (TX) Times Herald.