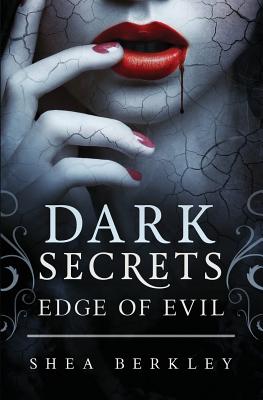 Dark Secrets
Edge of Evil
Paperback

* Individual store prices may vary.
Description
What if nightmares, best kept in the dark, refuse to stay hidden? Alden Caldwell's life is not his own and hasn't been since the middle ages, not since he was transformed into a werewolf. The once noble knight now finds himself bound to a female vampire who is without morals, without conscious, without a soul. Determined to reclaim his humanity, and out of options, he turns to the last person the vampires who've enslaved him would expect...a mere human. Maya Kelbeck believes no matter how unusual a person's delusions, she can help. When billionaire Alden Caldwell seeks her counsel to escape a controlling relationship, she's intrigued by his unusual diagnosis, lycanthropy-he actually believes he is over 600 years old and a werewolf. At first it looks like she can help him, until the supernatural world in which he lives wants him back. Can Alden convince Maya his delusions are real in time to save her, or has he just sentenced a woman who cares for him despite his past transgressions to a fate worse than death? Dark Secrets: Edge of Evil is part of an exciting series from award winning author Shea Berkley. Step into the world of Dark Secrets for unparalleled paranormal action and adventure with a touch of romance. "Reading Shea Berkley is like watching magic unfold before your eyes." - Darynda Jones, New York Times bestselling author.
Thursday Publishing, 9781942373025, 364pp.
Publication Date: February 21, 2015