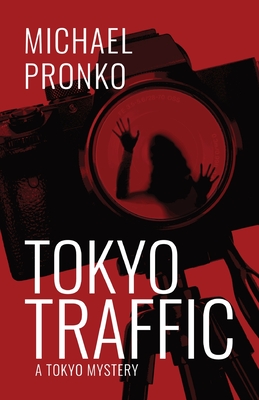 Tokyo Traffic
Paperback

* Individual store prices may vary.
Description
Running from a life she didn't choose, in a city she doesn't know, Sukanya, a young Thai girl, escapes into Tokyo. With her Bangkok street smarts, she stays ahead of traffickers willing to do anything to recover the computer she took when she fled a murder scene. After befriending Chiho, a Japanese girl living in an internet caf , Sukanya tries to rid herself of her pursuers, and her past, forever.
Meanwhile, Detective Hiroshi Shimizu leaves the safe confines of his office to investigate a triple murder at a porn studio. The studio's accounts point him in multiple directions at once. Together with ex-sumo wrestler Sakaguchi and old-school Takamatsu, Hiroshi tracks the killers through Tokyo's teen hangouts, bayside docks, and crowded squares, straight into the underbelly of the global economy.
As bodies wash up from Tokyo Bay, Hiroshi tries to find the Thai girl whose name he doesn't even know. He uncovers trafficking rings and cryptocurrency scammers whose connections extend to the highest levels of Tokyo's power elite.
TOKYO TRAFFIC is the third in the Tokyo-based Detective Hiroshi series by award-winning author Michael Pronko.
Raked Gravel Press, 9781942410195, 294pp.
Publication Date: June 20, 2020