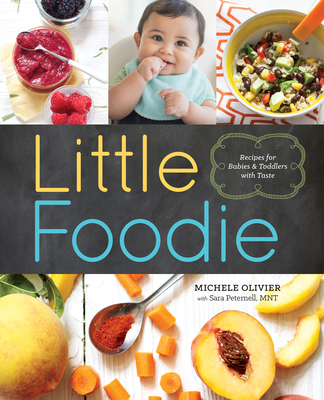 Little Foodie
Baby Food Recipes for Babies and Toddlers with Taste
Paperback

* Individual store prices may vary.
Description
The Food You Eat-Smaller This liberating cookbook for the newest eater in your family encourages foodie parents to think beyond the baby food aisle. Here you'll find over 100 recipes for babies and toddlers so appetizing and so nutritious that you're sure to devour them-okay, let's call it "taste test"-right along with your little one. Consider yourself warned: your child's first words might just be "More, please." Beyond recipes, Little Foodie includes: - A step-by-step guide to introducing pur es - Answers to FAQs for all stages of infancy and toddlerhood - The lowdown on food allergies - Meal pairing tips for parent-friendly libations - Over 45 beautiful and enticing full-color photos Without a doubt, this baby food guide and cookbook is likely to become an indispensible family resource in your home.
Sonoma Press, 9781942411048, 228pp.
Publication Date: June 1, 2015
About the Author
Michele Olivier is a mother of two and the founder and author of the popular baby food blog Baby FoodE (babyfoode.com). Her recipes have been featured online on BuzzFeed, PopSugar, Red Tricycle, and Daily Parent, among others. She and her family live in Denver, Colorado. For more recipe inspiration and photos, follow her on Instagram @babyfoode and facebook.com/babyfoode.Sara Peternell, MNT, is a nutrition therapist who works with clients primarily for fertility, pregnancy, and postpartum nutrition, as well as in the area of nutrition for young children. She is also an instructor at the Nutrition Therapy Institute. Sara, her husband, and their two children live in Denver, Colorado. To learn more about her practice, visit sarapeternell.com.