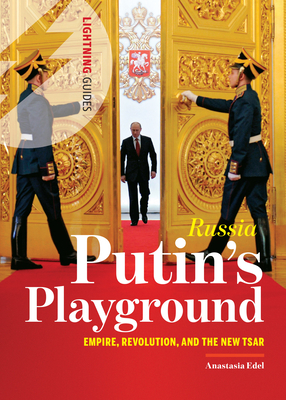 Russia (Paperback)
Putin's Playground: Empire, Revolution, & the New Tsar
Lightning Guides, 9781942411628, 118pp.
Publication Date: January 5, 2016
* Individual store prices may vary.
Description
Russian Power: Putin & the Stalin Legacy examines the rich, complicated history of Russia's power as a nation, and the leaders who have defined its presence on the world stage. Starting with the Tsars and moving through the 1917 revolution, the visions of Lenin and Trotsky, Stalin's power grab and legacy of terror, modernization and privatization under Gorbachev and Yeltsin, and Putin's controversial rise to power and widely contested policies, Russian Power tracks the bumpy trajectory of a superpower.