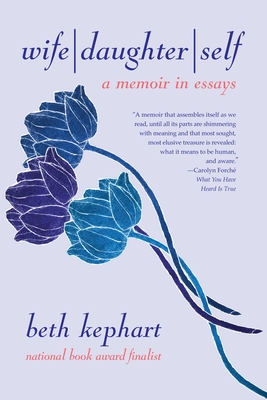 Wife - Daughter - Self (Paperback)
A Memoir in Essays
Forest Avenue Press, 9781942436447, 250pp.
Publication Date: March 2, 2021
* Individual store prices may vary.
Description
How are we shaped by the people we love? Who are we when we think no one else is watching? How do we trust the choices we make? The answers shift as the years go by. The stories remake themselves as we remember. Curiously, inventively, Beth Kephart reflects on the iterative, composite self in her new memoir--traveling to lakes and rivers, New Mexico and Mexico, the icy waters of Alaska and a hot-air balloon launch in search of understanding. She is accompanied, often, by her Salvadoran-artist husband. She spends time, a lot of time, with her widowed father. As she looks at them she ponders herself and comes to terms with the person she is still becoming. At once sweeping and intimate, Wife - Daughter - Self is a memoir built of interlocking essays by an acclaimed author, teacher, and critic.