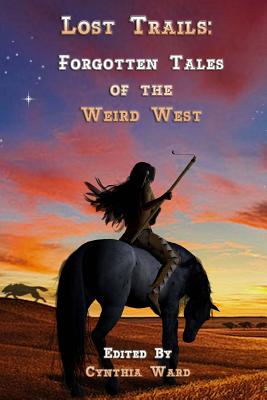 Lost Trails
Forgotten Tales of the Weird West
Paperback

* Individual store prices may vary.
Description
Ah, the "Western frontier" We learned all about it as children. We learned it was full of brave white American pioneer men killing the native inhabitants, who didn't realize the land they'd occupied for millennia belonged to the newcomers. We learned it was full of heroic white American gunmen shooting each other in high noon standoffs. Those few characters who didn't fit the above roles were generally helpless Mexican peasants; treacherous Mexican bandits; or the occasional rancher's wife, school marm, or prostitute.Omitted from the history lessons and the movies and TV shows were-the whole wide world. Well pull up a seat next to the fire and we'll tell you those stories-follow the Lost Trails of those who were omitted as they tell us their stories of the Weird West.
Wolfsinger Pub, 9781942450023, 284pp.
Publication Date: September 13, 2015
or
Not Currently Available for Direct Purchase