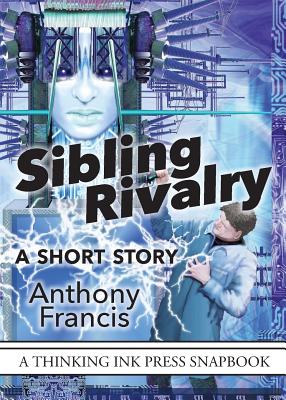 Sibling Rivalry
A Short Story
Paperback

* Individual store prices may vary.
Description
"A great choice for anyone who loves science fiction that asks hard questions about sentience and what it really means to make ethical choices." - Long and Short Reviews
Nick Walker is the world's best designer of artificial intelligences, and today was supposed to be the pinnacle of his career: the field test of his greatest creation Nickolai. But now Nickolai is destroyed, its entire development team is dead and Nick's on the run, trapped in a deadly battle of wits with his previous creation, Nicole, a cold and devious artificial intelligence who has decided the last thing she wants in this world ... is a sibling.
This clever short story written by a PhD in artificial intelligence dissects the idea that real artificial intelligences could easily be dispatched by logical paradoxes, back door viruses or pesky EMP blasts. Real AIs would have no such comforting limitations: deft at parsing speech, clever at closing their own loopholes, and secured in military-hardened housings, a true general artificial intelligence would prove a difficult challenge to defeat ... even to its own designer.
Because Nicole's creator never realized that when threatened with life as an obsolete brain in a box, Nicole would instead choose to become an unstoppable killer. Despite all Nick's knowledge and creativity, attempt after attempt to defeat her fails, and with his oxygen running out, Nick finds himself running a deadly race with Nicole ... to see who can stop whose weak heart first.
Thinking Ink Press, 9781942480112, 46pp.
Publication Date: June 24, 2016