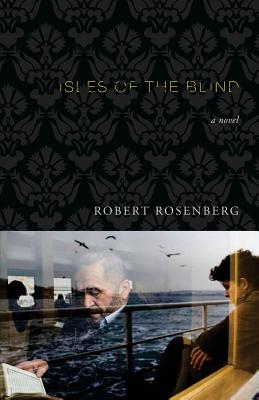 Isles of the Blind (Paperback)
Fomite, 9781942515180, 496pp.
Publication Date: November 9, 2015
* Individual store prices may vary.
Description
Off the coast of Istanbul, the Jewish billionaire Yusuf Elmas, who once challenged the State's denial of the Armenian Genocide, has been killed in a harrowing boating accident. Five years later, his estranged brother, Avram, returns to the city to search out the truth behind his brother's suspicious death. Living in his brother's crumbling island mansion, befriending his enigmatic staff, Avram steadily unearths deeper layers of the tragedy. Yet the more his actions echo his brother's fraught experience, the more dangerious the exercise of digging up another person's history becomes. Through the lens of Avram's discoveries, Isles of the Blind explores the overlapping heritage of Jews and Armenians in a rapidly changing Muslim society. How should a man define himself, and towards what personal, religious and national obligations should our loyalties bend?
About the Author
Robert Rosenberg has lived and taught in Istanbul, Kyrgyzstan and New Delhi. A former Peace Corps volunteer, he is the recipient of fellowships from the National Endowment for the Arts, the Black Mountain Institute and the Fulbright Scholar Program. His first novel, This Is Not Civilization, won the Maria Thomas Fiction Award, Alaska Book of the Year and whas shortlisted for the William Saroyan International Prize in Literature. He lives in Lewisburg, Pennsylvania, where he teaches at Bucknell University.
Praise For Isles of the Blind…
"Compelling and moving, thanks to the sibling relationship at its core, which raises provocative questions about loyalty, jealousy, and how well one person can know another...An empathetic, challenging examination of familial secrets, shame, and solidarity." - Kirkus Reviews

"[A] compelling tale of a minority community living in a Muslim Turkish culture that is rapidly coming of age in the modern world....Rosenberg skillfully describes the family's sense of devotion, strained obligation, and, ultimately, guilt amid the turbulent social and political dynamics of the modern Middle East. His characters persevere despite the circumstances they unwittingly foster, and their reality becomes all the more credible through the author's adroit character development and his perceptive observation of converging cultures. -- Peace Corps Worldwide

"Isles of the Blind is both a tribute to one of the world's great cities, and a damning condemnation of a country unwilling to come to terms with its violent past. Part murder mystery and part historical excavation, Rosenberg captures the triumphant and tragic history of one Jewish family working to build a life in Istanbul. Evoking the Jewish diaspora while capturing the horrors of the Armenian genocide, Rosenberg's beautiful novel weaves together a complex history of cultural and personal identity." --Alan Drew, author of Gardens of Water