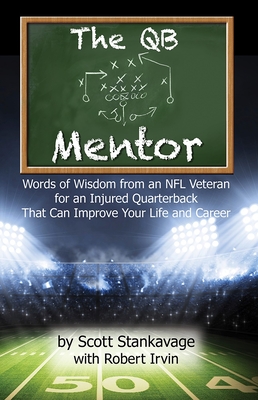 The QB Mentor (Paperback)
Words of Wisdom from an NFL Veteran for an Injured Quarterback That Can Improve Your Life and Career
Clovercroft Publishing, 9781942557104, 208pp.
Publication Date: January 1, 2016
* Individual store prices may vary.
Description
Former Dallas Cowboy and Denver Bronco player, Steve Wilson was retired from a ten year NFL playing career and a twenty year Hall of Fame college coaching career when he received a call from a former Broncos teammate, quarterback Scott Stankavage. Scott's son Shawn was a star high school quarterback with a bright future, but a torn ACL his junior year and his father's diagnosis with stage 4 leukemia threatened to derail his dreams of a college career. Scott needed help getting Shawn's dreams back on track and the three men set out on a journey to study the science of football and the art of quarterbacking. They ended up discovering life lessons that changed the trajectory of their lives forever. The QB Mentor is about leadership and faith, practice and perseverance and its wisdom is applicable to every reader, football player and non athletes alike. Coaches, parents, players and any fan of the underdog will be inspired to overcome the challenges in their own life in an uplifting and motivational way.