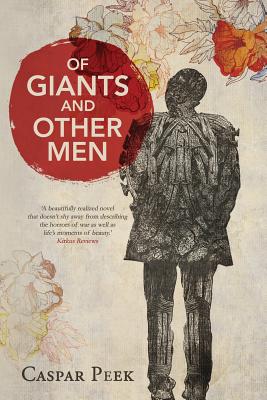 Of Giants and Other Men
Paperback

* Individual store prices may vary.
Description
A boy struggling to deal with his father's murder comes to learn that compassion, not revenge, allows him to conquer his fears, and become the man his father wanted him to be. Tomas Delacorte is five years old when his murdered father's ashes are brought home to Leon, Nicaragua, and avenging his death becomes an obsession that follows the boy into manhood. But the murderer has become the country's dictator, and his best friend and cousin Fausto has become a trusted lieutenant of the dictator's son. When Tomas falls in love with Milagros, a young guerilla fighter, he realizes that his only meaningful act of vengeance is to speak out for the living. The civil war that rages around him pushes Tomas towards an inexorable confrontation, as he must choose between his love for a woman, and his loyalty to a childhood friend. Of Giants and Other Men spans fifty years of Nicaragua's recent history. It is the riveting story of the choices that rip apart a family and a country in the grip of a war that tests loyalty, love, and honor.
Caspar Peek, 9781942591009, 326pp.
Publication Date: March 21, 2015