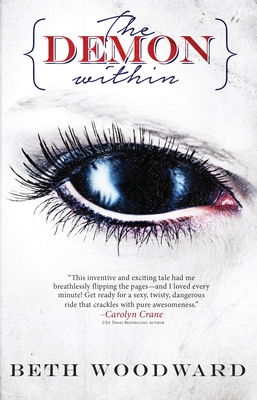 The Demon Within
A Dale Highland Novel
Paperback

* Individual store prices may vary.
Description
Heaven is hunting Dale Highland. For ten years, she's been on the run, plagued by violent blackouts and increasingly baffled by a growing array of superpowers--mind control, super strength, enhanced healing abilities. What Dale doesn't know is that Heaven's greatest bounty hunter, John Goodwin, has been on her trail the whole time. When John finally corners her in New York City, he reveals the source of her powers: her mother was a demon. They forge an unlikely connection and go on the run. In pursuit are his fellow bounty hunters, a deadly guild of angels known as the Thrones. Their goal: eradicate all demons--which includes Dale. As they flee across New England, Dale delves into the mystery of her own heritage and discovers that she's a key figure in an ancient war between angels and demons. Only this time, the angels are the bad guys. Headlong and action-packed, The Demon Within is the first of the four-volume Dale Highland series.
Rare Bird Books, 9781942600428, 360pp.
Publication Date: April 5, 2016
About the Author
Beth Woodward has always had a love for the dark, the mysterious, and all things macabre. She blames her mother for this one: while other kids were watching cartoons, Beth and her mother were watching Unsolved Mysteries together every week. She was doomed from the beginning. At 12, she discovered the wonders of science fiction and fantasy when she read A Wrinkle in Time, which remains the most influential book of her life. Growing up, she was Meg Murray with a dash of Oscar the Grouch. She's been writing fiction since she was six years old; as a cantankerous kid whose family moved often, the fictional characters she created became her friends. As an adult, she's slightly more well adjusted, but she still withdraws into her head more often than is probably healthy. When she's not writing, Beth volunteers at her local animal shelter, attends as many sci-fi/fantasy conventions as she can, and travels as much as time and money will allow. She lives in the Washington, DC, area with her husband and their three cats.
or
Not Currently Available for Direct Purchase