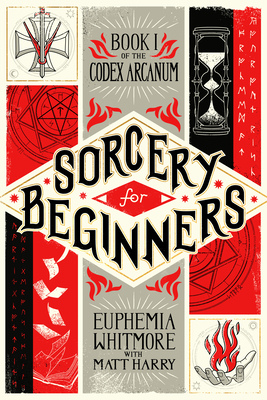 Sorcery for Beginners
A Simple Help Guide to a Challenging & Arcane Art
Paperback

* Individual store prices may vary.
Description
Five-hundred years ago, sorcery began to fade from the world. As technology prevailed, combustion engines and computers replaced enchanted plows and spell books. Real magicians were hunted almost to extinction. Science became the primary system of belief, and the secrets of spell-casting were forgotten. That is ... until now. Sorcery for Beginners is no fantasy or fairy tale. Written by arcane arts preservationist and elite mage Euphemia Whitmore (along with her ordinary civilian aide Matt Harry), this book is a how-to manual for returning magic to an uninspired world. It's also the story of Owen Macready, a seemingly average 13-year-old who finds himself drawn into a centuries-long war when he uses sorcery to take on a school bully. Owen's spell casting attracts the attention of a ruthless millionaire and a secret society of anti-magic mercenaries, all of whom wish to use Sorcery for Beginners to alter the course of world history forever.
Inkshares, 9781942645689, 300pp.
Publication Date: October 10, 2017