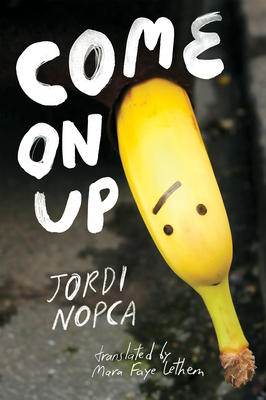 Come on Up (Paperback)
Bellevue Literary Press, 9781942658801, 224pp.
Publication Date: February 9, 2021
* Individual store prices may vary.
Description
"Jordi Nopca's stories, written with clarity and flair, are smart and modern, filled with sharply observed detail. They capture the unease of the times and the flux of contemporary life in Barcelona with wit, wisdom, moments of pure hilarity, and a mixture of sympathy and dark laughter." --Colm T ib n, author of Brooklyn and House of Names
"The day will come when there'll be no need to keep repeating how Nopca's talent and his corrosive humor have exploded and electrified the literature of Spain: it will be common knowledge." --Enrique Vila-Matas, author of Bartleby & Co. and Mac's Problem
What happens when the hopes of a generation are dashed by austerity policies and underemployment? Come On Up is a group portrait of contemporary Barcelona, beaten by the economic crisis and divided by a secessionist movement. Always witty, often absurdist, these stories offer a mesmerizing glimpse into the daily lives of couples, families, and neighbors living the new normal of the 21st century.
A husband seeks revenge on his wife as they stalk author Peter Stamm; an out-of-work bartender fills his empty days by shoving bananas into the tailpipes of parked cars; a mysterious ritual, spied through a neighbor's window, arouses deadly spirits. Masterfully paced, the eleven mordant stories of Come On Up draw us into an embattled world whose past is unresolved and whose future is uncertain.
Jordi Nopca is the author of two novels and the short story collection Come On Up. Named a "Young Catalan Writer to Watch" by Culture Trip, his books have received the Proa and Documenta Prizes. Nopca is also an award-winning journalist whose work has appeared in Time Out Barcelona and Words Without Borders. Born in Barcelona in 1983, Nopca is editor of the newspaper Ara and its literary supplement Ara Llegim. Come On Up is his first book of fiction to appear in English.