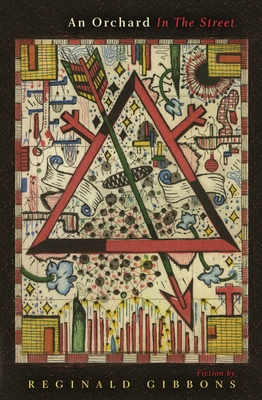 An Orchard in the Street (American Readers) (Paperback)
BOA Editions, 9781942683490, 152pp.
Publication Date: October 10, 2017
* Individual store prices may vary.
Description
This new collection by award-winning author Reginald Gibbons explores human experience and memory in ordinary settings--city apartments, rural roads, soap operas, and juvenile court--as way to understand the depths of thought and feeling in our everyday encounters. These narrative meditations explode with imagery, looking and listening deeply into our everyday experience--the extraordinary within the ordinary, the impossible within the possible.
Reginald Gibbons is the author of numerous collections of poetry and fiction. His book Creatures of a Day was a poetry finalist for the National Book Award. He lives in Evanston, IL, where he teaches at Northwestern University.
About the Author
Reginald Gibbons is the author of 10 books of poems, the novel Sweetbitter, translations of ancient Greek and modern Spanish and Mexican poetry, and other works. His collection Creatures of a Day was a Finalist in Poetry for the National Book Award. He has won fellowships from the Guggenheim Foundation, the National Endowment for the Arts, and the Center for Hellenic Studies; as well as a number of book awards, including the Anisfield-Wolf Award for Sweetbitter. Born and raised in Houston, TX, he studied at Princeton University, Stanford University, and in Spain, and taught at Princeton, Rutgers University, and Columbia University. He now lives in Evanston, IL, where he served as the editor of TriQuarterly Magazine for 16 years, and is a Frances Hooper Professor of Arts and Humanities at Northwestern University.
or
Not Currently Available for Direct Purchase