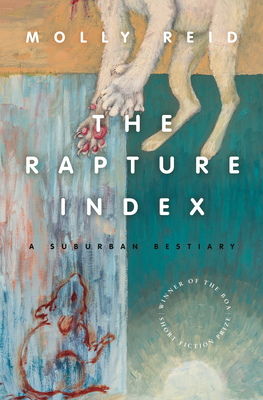 The Rapture Index
A Suburban Bestiary (American Reader #32)
Paperback

* Individual store prices may vary.
Description
"Thought-provoking, unthinkable, and fun, Reid's debut is perfect for fans of David Lynch, Alissa Nutting, and George Saunders."--Booklist
Loosely based on the medieval bestiary, The Rapture Index examines the relationship between animals, humans, and storytelling. Harnessing the bestiary's combination of religious parable, encyclopedia, and artifice, Molly Reid journeys deep into suburbia to reveal characters struggling to fulfill the expectations of society and family while indulging their baser desires. Filled with moments of curiosity, misunderstanding, fervor, and heart, these stories offer a new twist on familiar landscapes where the wilderness has been tamed (sometimes just barely) but our own animal nature cannot be.
BOA Editions, 9781942683827, 227pp.
Publication Date: May 14, 2019