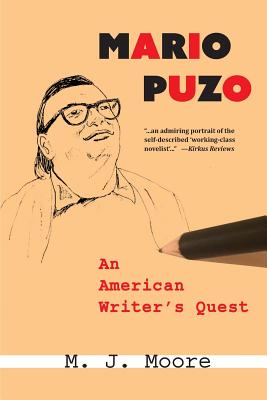 Mario Puzo (Paperback)
An American Writer's Quest
Heliotrope Books LLC, 9781942762638, 252pp.
Publication Date: March 8, 2019
* Individual store prices may vary.
Description
The Los Angeles Times said it best: "Puzo was] a man who . . . remained in the shadows throughout his long career as a novelist and screenwriter, only rarely speaking to the press." That may not seem like such an oddity until one is reminded that during the mid-1970s The Godfather sold more copies per year than any other book except the Bible...Puzo was also a writer who struggled for decades before any success occurred; and only after age 50 was he an author whose success was so prodigious that it affected, tainted, defined, and pigeonholed the artist who, out of economic desperation and romantic imagination (plus will power and the ability to follow through), created the single most recognizable of American protagonists.
In the life of Puzo, all roads led to The Godfather. No other writer of his generation
created such an internationally embraced, mythic, beloved tale. . . . Although Mario Puzo had received major critical praise for his first two novels (1955's The Dark Arena
and 1965's The Fortunate Pilgrim), sales were all but flat. Then: Badly indebted, with five children, pushing 50 and plagued by stress, he vowed to write a best-seller.
His third novel was The Godfather.
"Backed up by hard facts and filled with behind-the-scenes stories, M. J. Moore's book is a definititive guide for all fans of Mario Puzo who want to know more about his life, work, and personal achievements."
--Carol Gino, author of The Nurse's Story, Rusty's Story, and Me & Mario
"Puzo's fans will appreciate this warm portrait." --Kirkus Reviews
"Moore begins by recounting Puzo's Hell's Kitchen upbringing, his Army service as a clerk during and after WWII, his persistent money troubles ... and his investigation by the FBI for selling draft deferments. Moore is at his best when using these details ..." --Publishers Weekly