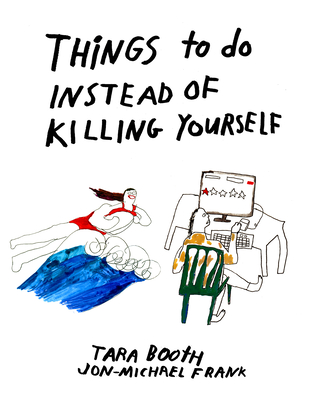 Things to Do Instead of Killing Yourself (Paperback)
Floating World Comics, 9781942801740, 112pp.
Publication Date: October 15, 2019
* Individual store prices may vary.
Description
Instead of ending it all, you could paint a face on an egg and crush it, search for something that you'll never find with a metal detector or edit the moon's wikipedia page. 100 snapshots to help one live life, using dark humor and a focus on the inane as a vehicle for self-help. Featuring alternatives to struggling with poor mental health by way of untamed animals, positive affirmations and one-star yelp reviews.
About the Author
Jon-Michael Frank is the author of Is This The Right Color To Prove I Don't Have A Shitty Life and Dark Garbage. Tara Booth is an illustrator and Ignatz-award winning comics artist from Philadelphia. She is the author of Nocturne, Diary Comics and How to be Alive.