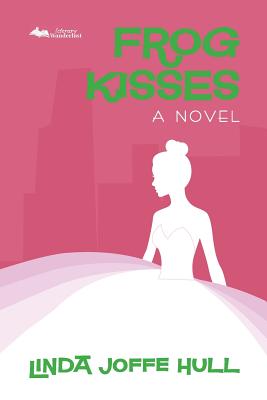 Frog Kisses (Paperback)
Literary Wanderlust, 9781942856009, 264pp.
Publication Date: June 1, 2015
* Individual store prices may vary.
Description
Sunny St. Clair is driven to live a successful, status quo life. She should be married. She should have a prestigious job. And, most importantly, she should live a safe distance from her eccentric-and slightly embarrassing-New Age family. Things are going as planned: she's engaged to a successful man and on her way to becoming an attorney...until she discovers that both her fianc and her career choice are less than stellar. When Sunny's world falls apart, her famous psychic brother, Atlas, encourages her to embark on a new career. And now alone and fearing certain spinsterhood at the ripe age of twenty-five, she begins a hapless and comic journey to meet Mr. Right. Her family wonders when Sunny will be jolted to her senses and realize her dream life was designed for the person she wanted to be, not for who she actually is. Will she ever meet her prince or only a series of toads? Only Atlas knows, and he isn't telling.
or
Not Currently Available for Direct Purchase