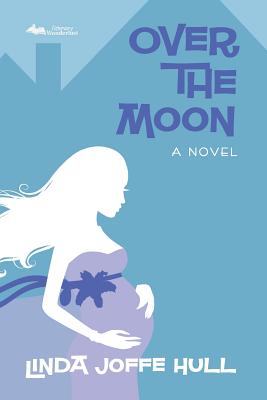 Over the Moon (Paperback)
Literary Wanderlust, 9781942856139, 282pp.
Publication Date: January 1, 2018
* Individual store prices may vary.
Description
Five years after Sunny finds her Mr. Right, she owns a gourmet soda company and lives in a house in Manhattan Beach, California, with her husband, Adam, and toddler son. They live a hip, married-with-one-kid existence--until, that is, Sunny gives birth to baby number two.
While fighting postpartum blues, Sunny finds suggestive emails between Adam and a sexy correspondent with whom he is supposedly breaking a huge political scandal. Then his anti-feminist mother turns up as fill-in nanny and homemaking consultant. Is this what happily ever after means after all?
Forced to examine the possible end of her marriage, the collapse of her business, and the sudden illness of her mother-in-law, Sunny realizes how much she has to lose, and attempts to save it all in the way that only Sunny can.
"Wry, wise and hysterically funny, Over the Moon by Linda Joffe Hull is mommy lit at its best. New mommy, Sunny Dey, charts the highpoints in her newborn daughter's life with the help of her five-year-old son who is showing signs of being psychic like his uncle," says Kay Bergstrom, USA TODAY bestselling author of Mountain Shelter and Mountain Blizzard (writing as Cassie Miles).
or
Not Currently Available for Direct Purchase