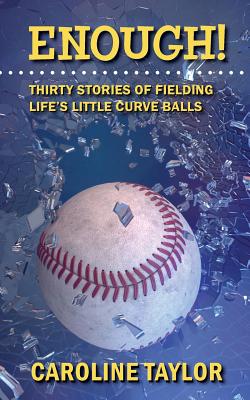 Enough! Thirty Stories of Fielding Life's Little Curve Balls (Paperback)
Literary Wanderlust, 9781942856214, 248pp.
Publication Date: April 1, 2018
* Individual store prices may vary.
Description
Curve balls have many forms, and so do the ways we handle the ones that life pitches at us.
Praise for Enough
"Caroline Taylor's stories are taut, pointed, and consistently intriguing--not to mention potent reminders of the dramatic arcs that shape even the most ordinary lives."--Louis Bayard, author of Lucky Strike.
"Attention is the rare and pure form of generosity. In ENOUGH , Caroline Taylor pays attention to the small heroes of our everyday lives: those important cogs that surround us. She presents them with both wit and grace."--Ruth Moose, professor emeritus of creative writing at the University of Carolina, and author of Neighbors and Other Strangers as well as two other short story collections and two mystery novels
In Enough Thirty Stories of Fielding Life's Little Curve Balls, Caroline Taylor has compiled some of the best of her short stories into one captivating, memorable volume.--Colorado Book Review