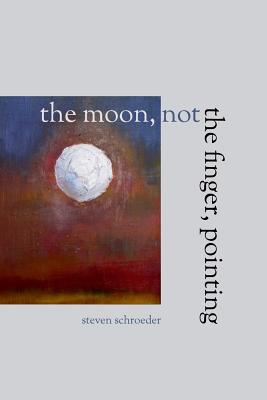 The Moon, Not the Finger, Pointing (Paperback)
Lamar University Press, 9781942956167, 126pp.
Publication Date: February 6, 2016
Description
'The moon, not the finger, pointing' is a sort of memoir - a collection of 67 lyric poems that trace the course of a life from the Texas Panhandle through Chicago to China and back, with the window open "because everybody knows / by now there is a poem out there." In Chicago, "a street musician / plays Vivaldi on violin not two blocks from / a kid shaking a cup half full of coins, / keeping time to Public Enemy, / still fighting the power / on an old boom box" and an encounter with two cops asking after " a woman in red talking crazy" ends with "a solemn vow to speak truth / to power, to tell all // next time an armed patrol stops me / to ask about speaking in public / and what I see when I hear it." In Shenzhen, "we wander slowly through / a long talk on cracks in neo- // liberal cities where artists live. / A friend of friends says / strong German beer / has made her dizzy and I look // like Marx." Along the way, "Every common road is / lined with recollection." Reading Arkansas Testament in a bar in Springfield, Missouri, "the sound sense of a sentence / I think might be Mingus creeps in / between Walcott's invocation / of Richard Pryor and / his Newark, the appearance of a messiah / nowhere more evident than on every corner / here as he says it is there-and // hearing Hampton's vibraphone rising / from a sea of sound that signifies nothing, / I believe." And in the end, "The hand / evolved for nothing, the way / the universe turns. It is // what it has done, what / it does, what it will / do. It is // the moon, not / the finger, // pointing.
Advertisement